Electronic Mounts
Mount Cameras, Phones, Tablets, and More.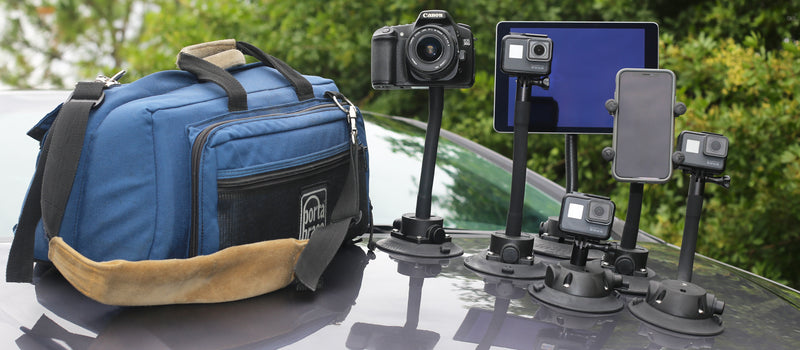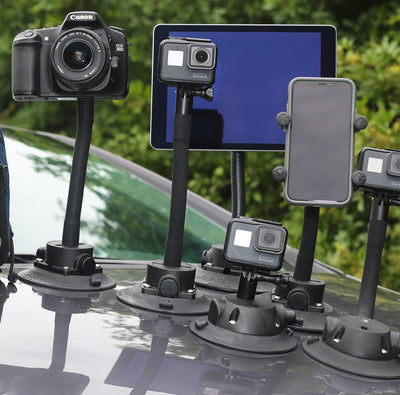 TECH MOUNTS
SHOP SEASUCKER ELECTRONIC MOUNTS.
From tablets to phone, GPS units to cameras, our powerful vacuum mounts give you the power to mount and secure all of your small electronics.
YOU CAN REST ASSURED YOUR GEAR WILL BE SAFE.
SeaSucker's innovative vacuum mount technology seamlessly attaches racks to cars & marine accessories to boats & more without the worry of scratching surfaces or drilling holes. Incredibly strong, versatile and easy to use.
Since 2009 we've been designing and manufacturing the world's most versatile bicycle racks. Our racks are made for Any Car, Any Place, Any Time! We sell dedicated racks for transporting bikes, but we also make racks for transporting skis and snowboards, and transporting surfboards, paddle boards, kayaks and canoes. Our racks are unique because they attach with powerful vacuum mounts that epitomize strength and ease of use. No matter what kind of car you're driving - sedan, van, pickup, truck, SUV, convertible, sports car, even a camper/RV - we've got a rack for you.